Our Display Villages New Home Builders Sydney
New home builders Sydney, Jandson Homes. Whether you're buying one of our exclusive house and land packages or one of our  new home designs, you'll find all the hard work is done in advance for you by one of the longest serving new home builders Sydney
Not only is the work already done, but you'll find you get more for your investment from the extensive range of inclusions incorporated in the home as part of its price.
Come and see our beautiful home designs at our display villages!
---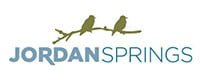 Sales and Information Centre
The Jordan Springs sales centre will be closed from the 28th June 2019 indefinitely.
For all Jordan Springs sales enquiries please call Helen Holton on:
p:   (02) 8847 0290
m: 0425 230 266 (Helen)

Sales and Information Centre 
8 Clement Road, Edmondson Park, NSW, 2174
Open: 7 Days
10.00am – 5.00pm (Monday 12:00pm to 5:00pm)
p:  (02) 9826 5268
m: 0422 866 839 (Julie)
m: 0412 361 524 (David)
Coming Soon…!
We will be having 2 new display homes at Homeworld Marsden Park in mid 2019, and can't wait to release these new homes! Stay tuned!